Publications
Most of our actions & projects are leaning towards the publication outcome or post-production. We believe it is not public (enough) until it is not published. Here you can review some of our recent publications: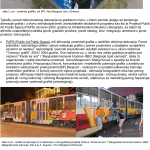 Живковић Ј., Ђукановић З. (2008) Графити, јавни простор, Београд/Graffiti, Public space, Belgrade/ поглавље у монографији: Београд иза графита - улична уметност у Београду, аутор Владан Љубинковић, Београд: Архитектонски факултет Универзитета у...
Read more

About this Publication
Download

0.32MB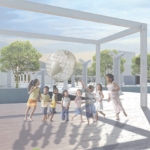 Зоран Ђукановић, Александар Бобић, Јелена Живковић, Стеван Вуковић (2011) Public art у функцији одрживог развоја туризма: PaPs metodologija / Public art in terms of sustainable tourism: PaPs methodology ; уредници Ксенија Лаловић, Урош Радосављевић...
Read more

About this Publication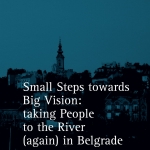 Zivkovic J., Djukanovic Z. (2010) Small Steps Towards Big Vision: Taking People To The River (Again), PORTUS: Port-City Relationship and Urban Waterfront Redevelopment, No 20, RETE, Venezia, pp 36-41
Read more

About this Publication
Download

0.36MB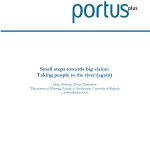 Zivkovic J., Djukanovic Z. (2011) REPORT: BELGRADE: Small Steps Towards Big Vision: Taking People To The River , PORTUS PLUS, RETE
Read more

About this Publication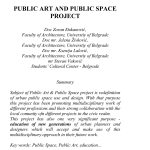 Ђукановић З.,Живковић Ј., Лаловић К., Вуковић С. Cohen Ch., (2005) Public art Public Space project, зборник радова са конференицје: II Euroregional conference- Danubius Design: inovation and tradition
Read more

About this Publication
Download

0.25MB