About /

Methodology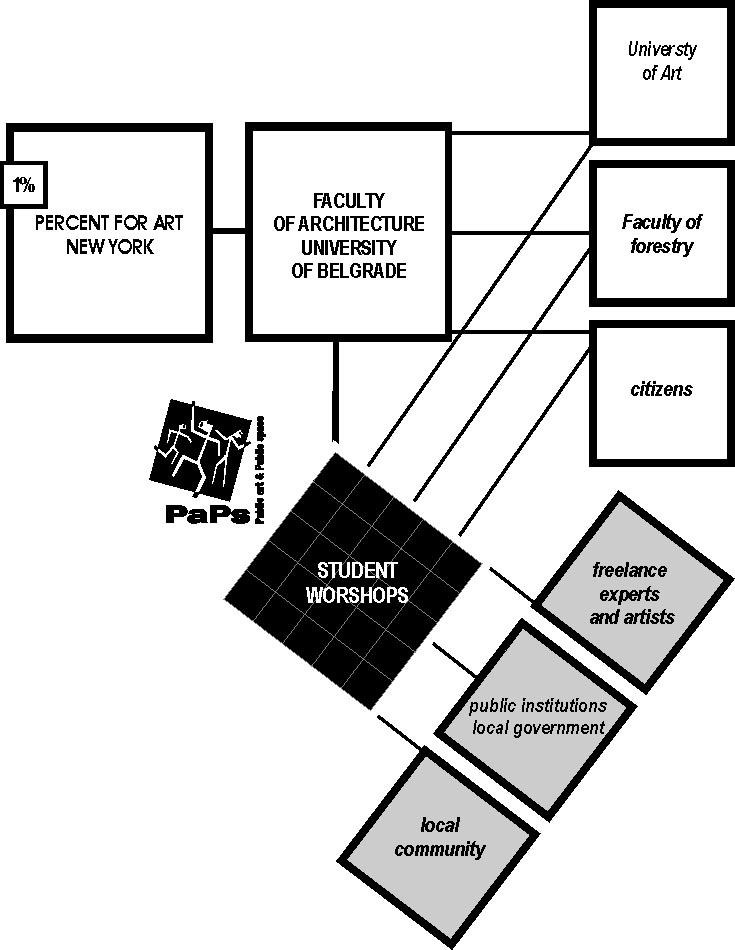 Hierarchy of disciplines disappears!
This method is both old and new - it follows in the footsteps of Beaux Art tradition and the USA WPA method of civic design.
The tradition of urban-planning in the USA has been used as initial base for PaPs. In the United States, public art is often used to energize urban design - to comment on sites in order to help one see and experience them in new ways. Artists often collaborate with architects, landscape designers, urban designers and engineers in realization of their projects. There is also tradition in the USA of community participation on projects in the civic realm. Design professionals ask the general public how they use or experience a place, what their memories and sensibilities are about an urban space and what they would like to see there.
This communication informs designers' perspective and helps him/her design a new site or redesign an old one, without destroying its tradition or histories associated.

Methodology/

Gallery