Projects /

Presentations
Spazio pubblico, arte pubblica - Public space, public art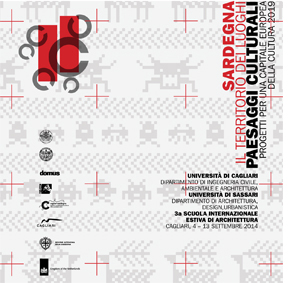 Public art Public space - PaPs program was presented within Summer School 4-13 September 2014: "Sardegna, Il territorio dei luoghi, Paesaggi Culturali, Progetti per una capitale europea della Cultura 2019" held in Sardinia, Italy as product of collaboration between Dipartimento di Ingeneria civile, Ambientale e Architettura - DICAAR di Cagliari e dal dipartimento Dipartimento di Architettura, Design e Urbanistica - DADU dell'Università di Sassari con sede ad Alghero.
The presentation of the PaPs was a part of the seminar program aiming to present the projects on participation and social inovations - public art and social spaces as a opportunity for reconstruction of social links in communities. PaPs was one of the paticipants, others are:
If you want to read more about Summer school click here.
Spazio pubblico, arte pubblica - Public space, public art /

Gallery