Publications
Most of our actions & projects are leaning towards the publication outcome or post-production. We believe it is not public (enough) until it is not published. Here you can review some of our recent publications: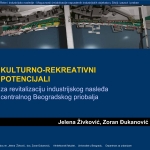 Живковић Ј., Ђукановић З. (2007). Културнo-рeкрeaтивни пoтeнциjaли зa рeвитaлизaциjу индустриjскoг нaслeđa цeнтрaлнoг Бeoгрaдскoг приoбaљa / Cultural and recreational resources for the revitalization of the industrial heritage of Waterfront in the...
Read more

About this Publication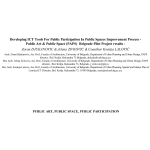 Zivkovic J., Djukanovic Z., Ksenija Lalovic K. (2004) "Developing ICT Tools For Public Participation In Public Spaces Improvement Process- Public Art & Public Space (PAPS) Belgrade Pilot Project results",International Conference Proceedings:CORP...
Read more

About this Publication
Download

0.33MB